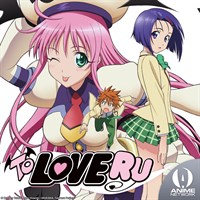 Description
After an embarrassing cultural misunderstanding, Rito Yuki and Deviluke's Princess, Lala Stalin, are engaged, which comes with its own special brand of complications, adventures, and a whole lot of fun!
Episodes
1. The Girl Who Fell from the Sky
4. A Love Apron from Outer Space
7. All Men Should Be Like This
8. The Prefect of Spotless Integrity
9. From a Shining Star, with Love
12. A Frightening Field Day!
13. The Greatest Man in the Universe
Additional information
Duration
13 episodes (5 h 14 min)