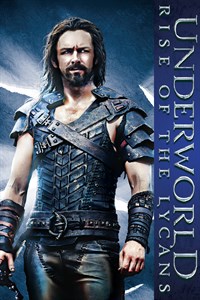 Tomatometer®
Audience
63 %
232,546 user reviews
Newark Star-Ledger

1/26/2009 by Stephen Whitty

It is not necessary to have seen the first two Underworld films to fully enjoy the third. It might be helpful, however, to first see a bartender.

ReelViews

1/26/2009 by James Berardinelli

The storyline essentially replicates that of Underworld and Underworld: Evolution, meaning that if you've seen one or both of them, there's no compelling reason to spend your hard earned dollars on the third.

Toronto Star

1/26/2009 by Jason Anderson

Underworld: Rise of the Lycans is as unnecessary as it is uninvolving. Only fans desperate to learn how the whole vampire-werewolf conflict began are likely to get anything out of this viewing experience.

USA Today

1/26/2009 by Claudia Puig

Underworld: Rise of the Lycans is surprisingly campy fun, mostly succeeding through the power of its lead performances.

New York Times

1/26/2009 by Manohla Dargis

Unlike Mr. Nighy, who puts an amusing camp spin on his every line and gesture, Mr. Sheen appears to have taken his monster duties seriously.

Los Angeles Times

1/26/2009 by Glenn Whipp

The third film in Screen Gems' grimly competent, vampires-versus-wolves franchise.

Hollywood Reporter

1/26/2009 by Michael Rechtshaffen

Round 3 in the vampire-werewolf battle to the undeath rises to the occasion.

Entertainment Weekly

1/26/2009 by Clark Collis

Sheen and Nighy do their best with the material, but this is easily the worst Underworld so far.

Boston Globe

1/26/2009 by Joel Brown

Director Patrick Tatopoulos was responsible for the creature effects in the two earlier installments, but he's not great at staging fights or directing actors.

AV Club

1/26/2009 by Tasha Robinson

Lycans, helmed by longtime creature-designer and first-time director Patrick Tatopoulos, just repeats the tale again at feature length.

Variety

1/23/2009 by Joe Leydon

The performances are forceful enough to keep things interesting even when no one is sprouting fangs or drinking blood.

TIME Magazine

1/23/2009 by Richard Corliss

I'd provide more detail of plot and dialogue, but the visual palette was way too dark for me to take legible notes; and frankly, though I saw it at a midnight screening hours ago, the movie just wasn't that memorable.

Orlando Sentinel

1/23/2009 by Roger Moore

The film would all be a complete bore if it weren't for the odd sparks of wit, and the sparks set off by Sheen and B-picture queen Mitra.

Time Out

1/23/2009 by Nigel Floyd

The digital video images are blurry, the fight scenes messy, the editing jerky, and the derivative plot absurdly overwrought.

Cinema Crazed

5/26/2011 by Felix Vasquez Jr.

A period piece that drips mediocrity from the minute it begins.

BrianOrndorf.com

6/2/2010 by Brian Orndorf

Left with only a small pocket of timeline to embroider, the prequel manages to develop a breezy, bloody, operatic experience. Even better, it wipes away the toxic awfulness of Evolution. It's now safe to return to the Underworld.

Moviedex

8/2/2009 by Anders Wotzke

Lacks the Gothic coolness that made the original such an underground hit.

Reel Film Reviews

6/28/2009 by David Nusair

...can't help but come off as an obvious high point within this progressively low-rent series...