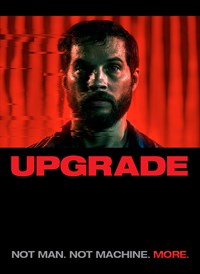 Showing 1-10 out of 1 reviews
Review title of Nathan

It's just a great sci-fi movie, just watch it

This movie is excellent, I don't know why it didn't do very well in the box office. It's an excellent sci-fi movie with unique action, great cinematography, insane gore, and really good acting. There's so much that makes this movie unique, and it really leaves you thinking. While you're watching it, you care about the character, you have no idea what's going to happen next, and there's nothing that can tear you away from it. This movie is just so great, you really need to just watch it for yourself because I could go on forever covering every aspect of how you make a movie because Upgrade smashes every one of them out of the park. The one thing is that this is a very adult movie. It's extremely gory and violent, and it's very dark.

0 out of 0 people found this helpful.