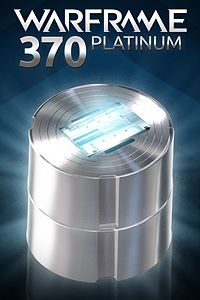 Description
Purchase 370 Platinum, an in-game currency you can spend on Warframes, weapons, consumables, sentinels, Mod packs, and a variety of other items from the in-game Market. It can also be used to instantly finish crafting wanted items in the Foundry.
Additional information
Age rating
For ages 17 and up
In-app purchases
Price range: $9.99 to $19.99
Installation
Install on your home Xbox One console plus have access when you're connected to your Microsoft account.
Report this product
Sign in to report this product to Microsoft