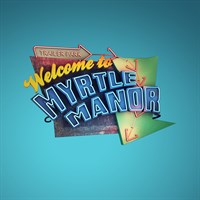 Available on
Xbox One
HoloLens
PC
Mobile device
Xbox 360
Description
Becky hires a handsome new handyman for Myrtle Manor, two residents go on a honeymoon, and someone's stealing Miss Peggy's panties. Plus, a rash of pranks against Myrtle Manor by a rival trailer park leads to a new horse patrol and plans for revenge - because in this neighborhood , when you mess with one, you mess with the whole trailer park.
Episodes
2. Jared Gets a Big Boy Job
8. We're Gonna Rock This Park
9. Now Will You Marry Me?
10. We Oughta Be Committed
Additional information
Duration
10 episodes (7 h 5 min)