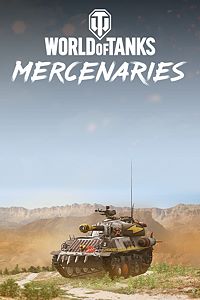 Description
Created by legendary comic book artist Brett Parson (Tank Girl, New Romancer), T.A.N.K. has good mobility, and a 122mm howitzer gun that provides a powerful deterrant to any and all enemies who stand in its way. Get yours together with the special The Buck crew, a massive 30 days of Premium time and 30 XP and Crew XP Boost Ops today! Bundle includes: • Mercenary Tier VIII T.A.N.K. Light Tank • 100% Trained Crew: The Buck (with Paratrooper and Camouflage skills) • 30 Days of Premium • 15 x3 XP Boost Ops • 15 x4 Crew XP Boost Ops NOTE: All Premium vehicles come with a 100% trained Crew, their own Garage slot, and a mix of standard and Premium ammo.
Additional information
Approximate size
10.09 MB
In-app purchases
Price range: Free to $42.99
Installation
Install on your home Xbox One console plus have access when you're connected to your Microsoft account.
Report this product
Sign in to report this product to Microsoft