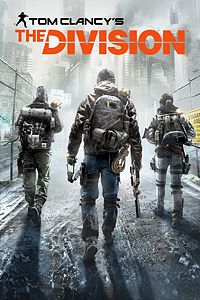 Tom Clancy's The Division
Ubisoft
Description
Play The Division for Free on Xbox from December 7 to 10! Tom Clancy's The Division is a revolutionary next-gen experience that brings the RPG into a modern military setting for the first time. In the wake of a devastating pandemic that sweeps through New York City, basic services fail one by one, and without access to food or water the city descends into chaos. As an agent of The Division, you'll specialize, modify, and level up your gear, weapons, and skills to take back New York on your own terms.
Available on
Capabilities
Online multiplayer (1-16)
Online co-op
Additional info
Release date
2016-03-08T00:00:00.0000000Z
Approximate download size
45.45 GB
In-app purchases
$4.99 - $39.99
Installation
Install on your home Xbox One console plus have access when you're connected to your Microsoft account.
Report this product
Sign in to report this game to Microsoft