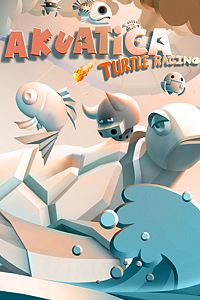 Akuatica: Turtle Racing
Tianyu Studio Software ltd
Description
Exploring the meticulously crafted world in single player story mode, or multiplayer turtle racing your friends. It's an action adventure game. Features multiple environments. From shallow river, coral reefs, open sea to the abyssal depth. Epic bosses and challenging levels. There are multiple ways to unlock all stages, for easy access directly from the menu.
Available on
Capabilities
Local multiplayer (2)
Local co-op
Shared/Split screen
Additional info
Published by
Tianyu Studio Software ltd

Release date
2017-11-17T00:00:00.0000000Z
Approximate download size
733.59 MB
Installation
Install on your home Xbox One console plus have access when you're connected to your Microsoft account.
Report this product
Sign in to report this game to Microsoft