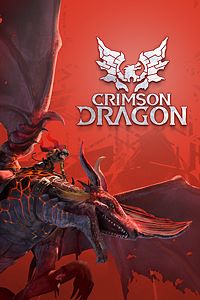 Crimson Dragon
Published by

Microsoft Studios

Price

On sale information

Product distribution
Description
Several generations have passed since the human colonists of Planet Draco lost contact with Earth. Now they face the return of an old threat, a colossal destroyer known as the White Phantom. In ''Crimson Dragon,'' control your dragon and fight off the violent enemy life forms. Teach your dragon new skills, and train it to face combat in harder missions. The downloadable version of this game supports English
Available on
Capabilities
Online multiplayer- 2 to 3 players
Online co-op
The greatest community of gamers
Xbox Live unites gamers across Xbox One, Windows, and mobile. Play and connect with friends, build your gaming legacy and take your games with you, everywhere you go.
Additional info
Published by
Microsoft Studios

Release date
2013-11-22T00:00:00.0000000Z
Approximate download size
6.83 GB
Installation
Install on your home Xbox One console plus have access when you're connected to your Microsoft account.


Sign in to report this game to Microsoft