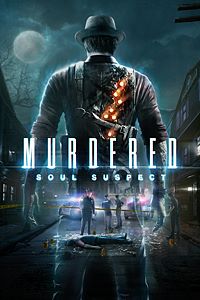 Murdered: Soul Suspect
Published by

SQUARE ENIX

Price

On sale information

Product distribution
Description
THE HARDEST MURDER TO SOLVE IS YOUR OWN A dark, supernatural detective thriller with a unique gameplay twist: solving your own murder from the afterlife. Ronan O'Connor, a detective with the Salem police, has his life brought to a brutal end by a masked killer. Caught in the purgatorial world of Dusk he must combine his investigative skills with powerful supernatural abilities to uncover the shocking link between his own death and a series of killings terrifying the town of Salem.
Additional info
Release date
2014-06-03T00:00:00.0000000Z
Approximate download size
12.18 GB
Installation
Install on your home Xbox One console plus have access when you're connected to your Microsoft account.


Sign in to report this game to Microsoft