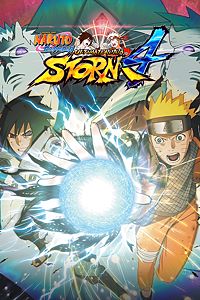 NARUTO SHIPPUDEN™: Ultimate Ninja® STORM 4
Published by

BANDAI NAMCO Entertainment America Inc.

Price

On sale information

Product distribution
Description
The latest opus in the acclaimed STORM series is taking you on a colorful and breathtaking ride. Take advantage of the totally revamped battle system and prepare to dive into the most epic fights you've ever seen in the NARUTO SHIPPUDEN™: Ultimate Ninja® STORM series! In NARUTO SHIPPUDEN™: Ultimate Ninja® STORM 4, a broad set of Ninja Skills will be yours to use against the fiercest foes you'll ever encounter. Massive attacks in the form of secret techniques, energetic evolutions with the "Awakening", the inimitable shurikens & kunais and a unique playstyle for each ninja! Prepare for the most awaited STORM game ever created!
Available on
Capabilities
Online multiplayer- 2 to 8 players
Local multiplayer- 2 players
Additional info
Published by
BANDAI NAMCO Entertainment America Inc.

Release date
2016-02-09T00:00:00.0000000Z
Approximate download size
38.52 GB
In-app purchases
$6.99 - $19.99
Installation
Install on your home Xbox One console plus have access when you're connected to your Microsoft account.


Sign in to report this game to Microsoft