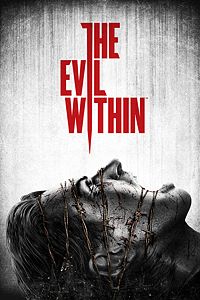 The Evil Within
Published by

Bethesda Softworks

Price

On sale information

Product distribution
Description
Developed by Shinji Mikami and the talented team at Tango Gameworks, The Evil Within embodies the meaning of pure survival horror. Highly-crafted environments, horrifying anxiety, and an intricate story are combined to create an immersive world that will bring you to the height of tension. With limited resources at your disposal, you'll fight for survival and experience profound fear in this perfect blend of horror and action.
Additional info
Published by
Bethesda Softworks

Release date
2014-10-14T00:00:00.0000000Z
Approximate download size
34.65 GB
In-app purchases
$2.99 - $9.99
Installation
Install on your home Xbox One console plus have access when you're connected to your Microsoft account.


Sign in to report this game to Microsoft