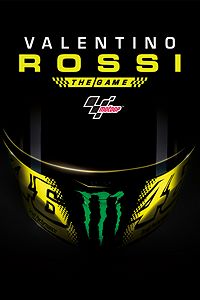 Valentino Rossi The Game
Published by

Milestone S.r.l.

Price

On sale information

Product distribution
Description
The most complete MotoGP™ game ever! Valentino Rossi The Game allows you not only to compete in the 2016 season but also with past MotoGP™ champions, giving you the chance to relive the most important stages of the career of the 9 times world champion. Join Valentino Rossi's VR|46 Riders Academy, start your debut season in Moto3™ and be ready to compete in all motorsports categories Valentino will invite you to compete in. The Flat Track races at the MotoRanch, the drift competitions at Misano and rally challenges at Monza will be the arenas in which you can hone your skills to become the new MotoGP™ champion.
Available on
Capabilities
Multiplayer Online- 2 to 12 players
Multiplayer Local- 2 players
Additional info
Published by
Milestone S.r.l.

Release date
2016-08-16T00:00:00.0000000Z
Approximate download size
19.05 GB
In-app purchases
$0.99 - $4.99
Installation
Install on your home Xbox One console plus have access when you're connected to your Microsoft account.


Sign in to report this game to Microsoft