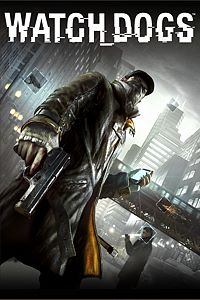 WATCH_DOGS™
Published by

Ubisoft Entertainment

Price

On sale information

Product distribution
Description
Play as Aiden Pearce, a brilliant hacker, whose criminal past led to a violent family tragedy. Now on the hunt for those who hurt your family, monitor and hack all who surround you by manipulating everything connected to the city's network. Access omnipresent security cameras, download personal information to locate a target, control traffic lights and public transportation to stop the enemy. Use the city of Chicago as your ultimate weapon and exact your own style of revenge.
Available on
Capabilities
Online multiplayer - 2 to 8 players
Online co-op
Additional info
Published by
Ubisoft Entertainment

Release date
2014-05-27T00:00:00.0000000Z
Approximate download size
20.44 GB
In-app purchases
$4.99 - $19.99
Installation
Install on your home Xbox One console plus have access when you're connected to your Microsoft account.


Sign in to report this game to Microsoft