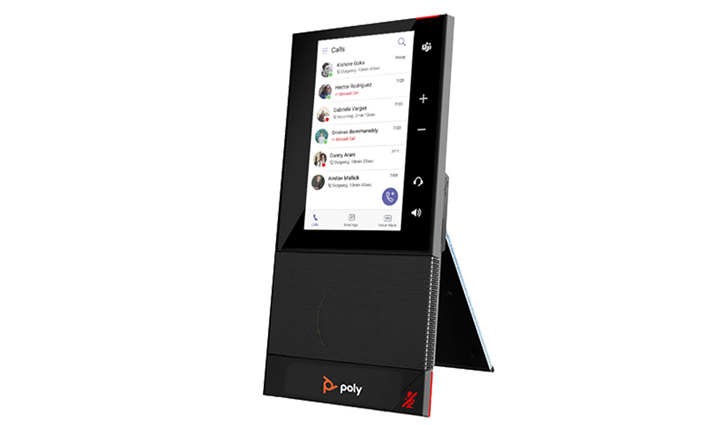 CCX 500 Business Media Phone, Teams Edition, No Handset
Poly
Select the Overview or Tech Specs tab button to view related content below.
Designed for the way you work
The CCX 500 will be an office favorite with a 5-inch touchscreen and Teams button. You can order the CCX 500 with or without a handset and personalize it the headset style you prefer; Poly Voyager series (Bluetooth), Savi series (DECT), or Blackwire series (USB). Bluetooth is standard for easy Bluetooth headset pairing. This is a great choice for shared workspaces and hoteling desks where multiple users would not want to share a single headset. Two USB ports on the side of the phone (type A and type C) makes it easy to plug in USB connected headsets. An optional USB dongle can plug into the USB port if Wi-Fi is needed for those hard to cable locations.
Legendary voice quality
With over 18 years experience in desktop phone design, Poly's reputation for voice quality is well known. Polycom Acoustic Fence technology keeps business conversations free from extraneous noises and distractions. Users never miss a word or inflection thanks to Poly HD Voice and Poly Acoustic Clarity. This phone also features full-duplex speakerphone operation with the world-class echo cancellation that keeps your conversations on track.
Simple and intuitive
The native Microsoft Teams experience on this CCX phone provides a consistent user experience. The dedicate Teams button is there for one-button access to the new features Microsoft delivers. The color touch screen puts contacts and meetings one tap away. Robust provisioning and management options make this phone easy for IT to support.