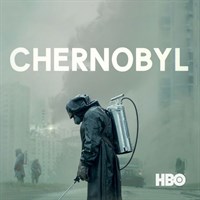 This five-part miniseries dramatizes the story of the 1986 nuclear accident, one of the worst man-made catastrophes in history. Jared Harris, Stellan Skarsgard and Emily Watson star.
Compra un pase de temporada y obtén los episodios actuales y los próximos de la temporada 1
Disponible en
Xbox One
HoloLens
PC
Dispositivo móvil
Xbox 360
Descripción
Pre-order - All episodes will be available on June 24th It was one of the worst man-made catastrophes in history. On April 26, 1986, the Chernobyl Nuclear Power Plant in the Soviet Union suffered a massive explosion that released radioactive material across Belarus, Russia and Ukraine, and as far as Scandinavia and western Europe. This gripping and powerful five-part miniseries follows the tragedy from the moment of the early-morning explosion through the chaos and loss of life in the ensuing days, weeks and months. The cast includes Jared Harris, Stellan Skarsgard and Emily Watson.
Episodios
1:23:45
Temporada 1, episodio 1 Sin clasificar CC HD CC SD
April 26, 1986, USSR. An early-morning explosion at the Chernobyl nuclear power plant sends workers scrambling to assess the damage. When reports reach the control room that the reactor's core is "gone," deputy chief engineer Anatoly Dyatlov sends men to the core itself to investigate. Meanwhile, Vasily, a fireman in the nearby town of Pripyat, is summoned to help put out the fire, leaving behind his wife Lyudmilla. As plant workers and firemen quickly succumb to radiation, Dyatlov and plant directors Viktor Bryukhanov and Nikolai Fomin meet with the Pripyat council and insist that radiation levels are not dangerously high; the council subsequently decides to seal off Pripyat and cut its phone lines to prevent the spread of "misinformation." As sick patients begin to stream into the local hospital, a skeptical academician, Valery Legasov, is tasked by the Central Committee of the USSR to serve as an expert on its Chernobyl task force.
Please Remain Calm
Temporada 1, episodio 2 Sin clasificar CC HD CC SD
Seven hours after the Chernobyl explosion, Ulana Khomyuk, a nuclear physicist in Minsk, is awakened in her office by a radiation alarm and grows increasingly worried when her phone call to Chernobyl goes unanswered. Lyudmilla arrives at the Pripyat hospital looking for Vasily, whom she learns is being helicoptered to Moscow. At a Central Committee meeting with General Secretary Gorbachev, Legasov objects to Deputy Prime Minister Boris Shcherbina's assessment that the situation is contained, and Gorbachev ends up sending both men to Chernobyl, where a new reading shows radiation is thousands of times higher than reported. Legasov urges Shcherbina to evacuate Pripyat, but Shcherbina worries about Moscow's reaction. As reports of the disaster spread to Europe, Shcherbina finally calls for an evacuation, even as Khomyuk makes her way to Chernobyl to warn Legasov and Shcherbina that a second and far more massive explosion is imminent – one that puts the entire European continent at risk.
Open Wide, O Earth
Temporada 1, episodio 3 Sin clasificar CC HD CC SD
April 30, 1986. After bribing her way into Hospital Number 6 in Moscow, Lyudmilla flouts a nurse's warnings about limiting her contact with Vasily. With the reactor fire finally contained, Legasov warns Shcherbina that a plant meltdown could contaminate drinking water for 50 million people. Determined to uncover the cause of the explosion, Khomyuk goes to the hospital to interview the men who were on the scene, drawing unwanted attention from the KGB. As miners dig a tunnel under the reactor to stave off a meltdown, Legasov lays out a decontamination plan for surrounding areas that will require drafting hundreds of thousands of men.
4. The Happiness of All Mankind
The Happiness of All Mankind
Temporada 1, episodio 4 Sin clasificar CC HD CC SD
As mandatory evacuations in the exclusion zone begin, Shcherbina and Legasov bring in General Tarakanov for advice on the use of remote-controlled lunar rovers to remove debris too radioactive for human contact. A young draftee, Pavel, arrives at a military camp, where he's shown the ropes by Bacho, an Afghan war vet. Khomyuk faces government-censor hurdles as she tries to obtain documents related to Soviet nuclear plants, and at the hospital, tries to persuade a critically ill Dyatlov to explain what happened the night of the explosion. When the radiation proves too dangerous for lunar rovers, Legasov and Shcherbina devise a plan to use men to remove debris with the least possible exposure.
Vichnaya Pamyat
Temporada 1, episodio 5 Sin clasificar CC HD CC SD
After being congratulated by the KGB for publicly affirming that the Chernobyl explosion was caused by "operator error," Legasov weighs the price of telling the truth at the upcoming criminal trial of Dyatlov, Bryukhanov and Fomin. As proceedings begin in Chernobyl City, Shcherbina, Legasov and Khomyuk lay out the scientific and human explanations as to what went wrong on the night of April 26, even as Shcherbina and Legasov show signs of deteriorating health. The events inside the control room leading up to the explosion are witnessed, and as Legasov's testimony comes to a close, he puts his reputation, and perhaps his life, at risk in hopes of preventing another Chernobyl.
101. Chernobyl, Season 1: Trailer
Chernobyl, Season 1: Trailer
Temporada 1, episodio 101 Sin clasificar CC HD CC SD
'Chernobyl' stars Jared Harris, Stellan Skarsgard and Emily Watson in this story of the 1986 nuclear accident.
Información adicional
Duración
6 episodios (5 h 24 min)
Duración
6 episodios (5 h 24 min)
| | |
| --- | --- |
| Windows | Windows 8, Windows 8.1, Windows 10 o una versión posterior |
| Xbox | Xbox 360, Xbox One, Xbox One S, Xbox One X |
| Móvil | Windows Phone 8, Windows Phone 8.1, Windows 10 o una versión posterior |
Calificaciones y opiniones
Gracias. Tu valoración se publicará pronto.
Ha habido un error al publicar tu valoración. Vuelve a intentarlo más tarde.
---
Todas las opiniones de los usuarios
Filtrar por:
Ordenar por:
Gracias por tus comentarios.
Hubo algún error. Vuelve a intentarlo.
Parte del contenido está proporcionado por Tivo Corporation - © 2019 Tivo Corporation