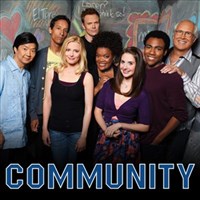 Beschikbaar op
Xbox One
HoloLens
PC
Mobiel apparaat
Xbox 360
Beschrijving
New York Magazine's #1 show of 2010 is ready for its biggest year yet. The lovable misfits are back, and you never know what might happen in the exciting third season with great guest stars and more unique, unexpected plotlines. From looking ahead to new relationships and careers to dealing with their (occasionally) checkered pasts, everyone is spreading their wings in new, hilarious ways. But don't worry, even though they might be growing up a little, that doesn't mean they're getting any more mature.
Afleveringen
2. Geography of Global Conflict
5. Horror Fiction In Seven Spooky Steps!
7. Studies In Modern Movement
8. Documentary Filmmaking: Redux
9. Foosball and Nocturnal Vigilantism
10. Regional Holiday Music
11. Urban Matrimony and the Sandwich Arts
12. Contemporary Impressionists
13. Digital Exploration of Interior Design
15. Origins of Vampire Mythology
16. Virtual Systems Analysis
18. Course Listing Unavailable
19. Curriculum Unavailable
21. Digital Estate Planning
22. Introduction to Finality
Aanvullende informatie
Netwerken
Sony Pictures Television International
Ondertitels
English (ondertiteling)
Duur
22 afleveringen (7 u 47 min)