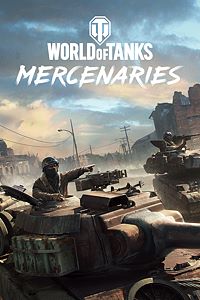 Gratis
Bevat in-app aankopen
Beschrijving
World of Tanks is a global online multiplayer free-to-play game dedicated to tank warfare in the mid-20th century. Custom built for Xbox, World of Tanks is cross-play enabled between Xbox One and Xbox 360 featuring realistic vehicles and environments, enabling players to command history's most powerful tanks and experience combat on Xbox like never before. Features: • Strategic, fast-paced 15 vs 15 online action. • Over 450 authentic tanks to choose from among 8 nations. • Battle across more than 80 maps with different terrains and weather effects. • Built-in support for Xbox One S pushing the boundaries of graphic fidelity. • Regular updates offer new content and weekly special events.
Aanvullende informatie
Ontwikkeld door
Wargaming.net
Geschatte grootte
57,59 GB
In-app aankopen
Prijsbereik: Gratis tot € 74,99
Installatie
Installeren op uw Xbox One-basisconsole, met toegang wanneer u verbonden bent met uw Microsoft-account.
Dit product rapporteren
Aanmelden om deze game bij Microsoft te melden