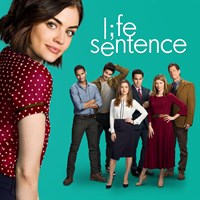 Verfügbar auf
Xbox One
HoloLens
PC
Mobilgerät
Xbox 360
Beschreibung
Stella spent the last eight years living like she was dying (because she was). She faced her darkest fears and found love on a whirlwind trip to Paris. But when she learns her cancer has been cured, she is suddenly forced to face the consequences of the "live in the moment" decisions she made, including marrying a total stranger. And if that's not enough, she also finds out that her "perfect family" isn't so perfect after all. Now that her family is no longer hiding their problems from her, Stella is shocked to learn that her parents have fallen out of love, and she may be responsible for her sister's dashed dreams. Then there's Stella's often overlooked brother who's pushing 30 and still lives above the garage. With a real future suddenly in front of her, Stella's cinematic life snaps into reality, and instead of living like she's dying, she will have to learn to live like she's living.
Folgen
2. Re-Inventing the Abbotts
3. Clinical Trial and Error
4. How Stella Got Her Groove On
6. Who Framed Stella Abbott?
8. Sleepless Near Seattle
9. What to Expect When You're Not Expecting
Zusätzliche Informationen
Untertitel
English (Untertitel)
Veröffentlichungsjahr
2018
Dauer
13 Folgen (9 Std. 5 Min.)