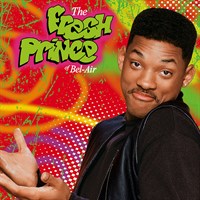 Beschrijving
Tiener Will verhuist van het ruige West Philadelphia naar een herenhuis in Bel-Air, Californië om bij zijn oom Philip, tante Vivian, de verwende Hilary en Carlton en de jonge Ashley en hun gesofisticeerde Britse butler, Geoffrey, te wonen. Will's opvoeding contrasteert enorm met deze nieuwe levensstijl en hij worstelt om zich te integreren en zijn oude manieren te vergeten. Ashley's groeiende bewondering voor Will maken haar ouders bezorgd over het feit dat hij een slechte invloed zou hebben. Carlton's geprivilegieerde levensstijl wordt uitgedaagd door vooroordelen wanneer hij wordt gearresteerd voor het besturen van zijn vriend's auto. Deze en andere verhalen in dit eerste seizoen van The Fresh Prince of Bel-Air. Met gastrollen voor Don Cheadle (Ocean's films, Hotel Rwanda, Crash), supermodel Naomi Campbell, opname-artiest Tevin Campbell en de getalenteerde Queen Latifah (The Secret Life of Bees, Chicago, Living Single).
Afleveringen
1. Burnin' Down the House
4. Bourgie Sings the Blues
5. The Script Formerly Known As ...
7. Not With My Cousin You Don't
9. There's the Rub, Part 1
10. There's the Rub, Part 2
14. Breaking Up is Hard to Do, Part 1
15. Breaking Up is Hard to Do, Part 2
17. The Butler's Son Did It
Aanvullende informatie
Duur
24 afleveringen (8 u 55 min)