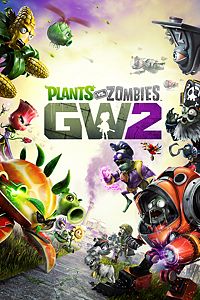 Plants vs. Zombies™ Garden Warfare 2
Published by

Electronic Arts

Price

On sale information

Product distribution
Description
The battle for suburbia grows to crazy new heights in Plants vs. Zombies™ Garden Warfare 2! In this hilarious, action-packed shooter, zombie leader Dr. Zomboss has strengthened his horde and rebuilt suburbia as a zombie utopia. But hope remains, because for the first time the plants are taking the offensive in an all-out attack to reclaim their turf. Play as both the plants and zombies in new 24 player multiplayer and 4-player co-op modes, or go at it solo or in split-screen against the AI across all game modes. Garden Warfare 2 also introduces the Backyard Battleground, your very own interactive hub where you and up to 3 friends can take on daily quests, challenges, and interact with your favorite PvZ characters.
Available on
Capabilities
Online multiplayer- 1 to 24 players
Local multiplayer- 2 players
Online co-op
Local co-op
Additional info
Published by
Electronic Arts

Release date
2016-02-23T00:00:00.0000000Z
Approximate download size
29.84 GB
Installation
Install on your home Xbox One console plus have access when you're connected to your Microsoft account.


Sign in to report this game to Microsoft