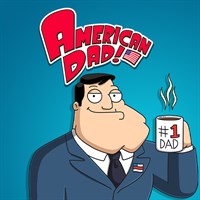 Description
This screwball family full of radically different personalities is trying to figure out how to love and trust one another in a bi-partisan world.
Episodes
1. Langley Dollar Listings
7. Beyond the Alcove Or: How I Learned to Stop Worrying and Love Klaus
8. A Song of Knives and Fire
9. The Curious Case of the Old Hole
12. Smooshed: A Love Story
13. The Fast and the Spurious
16. I Heard You Wanna Buy Some Speakers
17. Hayley Was a Girl Scout?
Additional information
Duration
22 episodes (7 h 43 min)