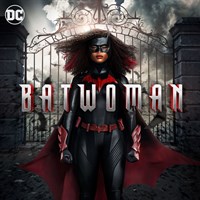 Description
Armed with a passion for social justice and a flair for speaking her mind, Kate Kane (Ruby Rose) soars through the shadowed streets of Gotham as Batwoman. But don't call her a hero yet. In a city desperate for a savior, she must first overcome her own demons before embracing the call to be Gotham's symbol of hope.
Episodes
5. A Lesson From Professor Pyg
6. How Does Your Garden Grow?
Additional information
Duration
7 episodes (4 h 53 min)