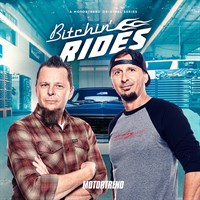 Description
Dave and his team, at Kindig It Design, use cars as their canvases to create extraordinary works of art for serious car lovers nationwide. This season they will add custom graphics to a 2014 Challenger, rebuild a gasser race car and work on a 1972 Bronco that has been sitting around for over 3 years.
Episodes
1. How Hard Can a Hardtop Be?
2. The Gentleman's Hot Rod
8. Is There Anything Good on It?
9. Mean, Green and Bitchin'
10. There's a Bolt in My Motor
11. Rumble in the Rockies
12. Super Charged and Super Secret
15. Concours d'Ele-Bitchin'
16. Everything But Kitchen Sink
Additional information
Age rating
Genres
Documentary/Bio
Educational
Duration
20 episodes (14 h 32 min)