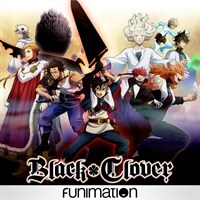 Description
In a world where magic is everything, the next Wizard King could be a boy without power.
Episodes
3. Those Who Wish for the Devil's Demise
5. Those Who Worship the Devil
7. Becoming the Light That Shines Through the Darkness
8. Two Things We Need to Find
9. The Maidens' Challenge
10. Clash! The Battle of the Magic Knights Squad Captains!
13. Vice-Captain Langris Vaude
Additional information
Age rating
Genres
Action/Adventure
Anime
Sci-Fi/Fantasy
Duration
13 episodes (5 h 11 min)