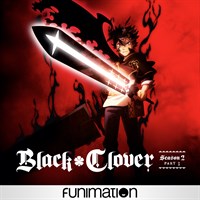 Original price was $28.99, current price $9.99
Original price was $28.99, current price $9.99
Available on
Xbox One
HoloLens
PC
Mobile device
Xbox 360
Description
In a world where magic is everything, the next Wizard King could be a boy without power.
Episodes
1. Mister Delinquent vs. Muscle Brains
2. Special Little Brother vs. Failed Big Brother
3. The Life of a Certain Man
4. Clover Clips! The Nightmarish Charmy Special!
9. Formation of the Royal Knights
10. Storming the Eye of the Midnight Sun's Hideout!!!
11. The Black Bull Hideout
Additional information
Age rating
Genres
Action/Adventure
Anime
Sci-Fi/Fantasy
Duration
11 episodes (4 h 24 min)