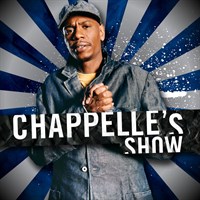 Available on
Xbox One
HoloLens
PC
Mobile device
Xbox 360
Description
Where's Dave? He's right here. Download the outrageous episodes that made Dave Chappelle the most talked about man on television. From the breakthrough first season to the lost season, catch all the episodes that everyone was (and still are!) talking about.
Episodes
1. $55 Million & Getting Revenge
2. Black Howard Dean & Stereotype Pixies
3. Show Business & Lil Jon in Love!
Additional information
Duration
3 episodes (1 h 8 min)