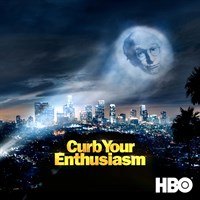 Available on
Xbox One
HoloLens
PC
Mobile device
Xbox 360
Description
Larry David has it all--so why does he seem intent on making a mess of his life? Larry David stars as...Larry David in this acclaimed verite-style comedy series that follows him at home, at work and around town, as he lands himself in various predicaments with both fictional and real-life personalities. Jeff Garlin and Cheryl Hines co-star.
Episodes
3. A Disturbance in the Kitchen
4. Running with the Bulls
5. Thank You for Your Service
6. The Accidental Text on Purpose
8. Never Wait for Seconds!
Extra: Cast Memorable Moments
Additional information
Duration
10 episodes (6 h 9 min)