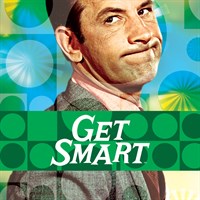 Available on
Xbox One
HoloLens
PC
Mobile device
Xbox 360
Description
Comedy legends Mel Brooks and Buck Henry created this classic, Emmy(R) Award-winning series that brilliantly spoofs the Cold War-era spy genre that was all the rage in the 1960s thanks to James Bond. Don Adams stars as Maxwell Smart--a.k.a. Agent 86--a hilariously inept and maladroit operative working for CONTROL, a top secret counterintelligence agency. Armed with an array of catchphrases ("Would you believe...?," "I asked you not to tell me that," "And loving it!," "Missed it by that much!"), along with his trusty shoe-phone and other ridiculous gadgets, Smart was able to foil the nefarious, though equally incompetent, espionage organization KAOS, aided immeasurably by his much smarter partner, sultry Agent 99, deliciously played by Barbara Feldon. Edward Platt co-stars as 'Chief,' the head of CONTROL, and the series features notable guest appearances from Carol Burnett, Johnny Carson, Don Rickles and many others.
Episodes
5. The Treasure of C. Errol Madre
7. And Baby Makes Four: Part 1
8. And Baby Makes Four: Part 2
12. Is This Trip Necessary?
13. Ice Station Siegfried
14. Moonlighting Becomes You
17. Rebecca of Funny-Folk Farm
18. The Mess of Adrian Listenger
19. Witness for the Execution
20. How Green Was My Valet
21. And Only Two Ninety-Nine
23. What's It All About, Algie?
24. Hello, Columbus - Goodbye, America
26. I Am Curiously Yellow
Additional information
Duration
26 episodes (10 h 30 min)