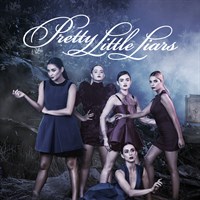 Available on
Xbox One
HoloLens
PC
Mobile device
Xbox 360
Description
When their best friend mysteriously vanishes, four girls believe their secrets are safe forever. But when they begin to get taunting messages from "A," the truth may be only one text away. Filled with mystery, scandal, intrigue and suspense, Pretty Little Liars is based on the best-selling book series for young adults from Alloy.
Episodes
3. The Talented Mr. Rollins
4. Hit and Run, Run, Run!
12. These Boots Were Made for Stalking
15. In the Eyes Abides the Heart
16. The Glove that Rocks the Cradle
20. Till DeAth Do Us PArt - part 1 & 2 (2 hour)
101. That PLL Boy is Mine
Additional information
Duration
21 episodes (14 h 57 min)