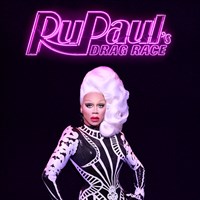 Available on
Xbox One
HoloLens
PC
Mobile device
Xbox 360
Description
Join RuPaul, the most famous drag queen in the world, on RuPaul's Drag Race, the ultimate in drag queen competitions. Playing a dual role, RuPaul reigns supreme in all judging, while RuPaul, the man, helps the contestants as they prepare for challenges. Contestants include the nation's most outrageous, talented and gorgeous drag queens all fighting for the title (and tiara) as top drag queen.
Episodes
4. The Last Ball on Earth
6. Drag Con Panel Extravaganza
8. The Unauthorized Rusical
10. Social Media Kings Into Queens
101. RuPaul's Drag Race Season 10: Meet The Queens
102. RuPaul's Drag Race Season 10: Do You Sew?
103. RuPaul's Drag Race Season 10: My First Time In Drag
104. RuPaul's Drag Race Season 10: My Hidden Talent
Additional information
Duration
18 episodes (15 h 5 min)