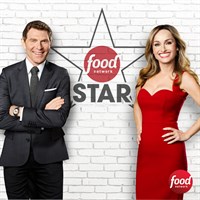 Available on
Xbox One
HoloLens
PC
Mobile device
Xbox 360
Description
Chefs, food experts and enthusiasts compete in challenges leading to determining the one lucky winner who will receive a contract with Food Network and win their ultimate dream and the title of Food Network Star!
Episodes
1. Comeback: Reheat or Reinvent
2. Comeback Kitchen Food Delivery
3. Comeback Kitchen One More Shot
4. Are You a Main Attraction?
8. Take This Title, Run With It
10. Can You Host an Icon?
Additional information
Duration
13 episodes (9 h 8 min)