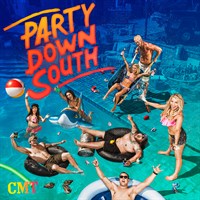 Description
The eight housemates of Party Down South are back for another season of muddin', funnelin' and gettin' country as Daddy, Lil Bit, Lyle, Mattie, Tiffany, Lauren, Walt and Murray embark on an epic spring break.
Episodes
2. We Gonna Fight, or We Gonna Kiss?
6. Love Is Blind. And Drunk.
10. Livin' La Vida Martha
11. What Happens in Cabo…
Extra: Party Down South: The How To
Additional information
Duration
14 episodes (9 h 24 min)