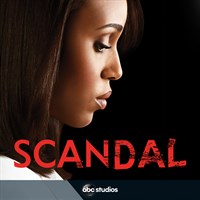 Description
Olivia Pope and Associates continue to solve difficult problems, manage crises, and provide consultation in Washington, D.C. Olivia and the President continue to have feelings for each other, but find it impossible to address them because of their careers. Quinn's true identity and dark past are revealed and come back to haunt her, and may also provide new insight into Olivia's reputation as an unstoppable force in Washington. In the White House, staff members like Cyrus, Fitz's closest advisor, and Mellie, the First Lady, work to enact their own personal agendas through manipulation and playing politics. Olivia clashes with District Attorney David.
Episodes
2. Guess Who's Coming to Dinner
3. Mrs. Smith Goes to Washington
4. Say Hello to My Little Friend
5. More Cattle, Less Bull
7. Everything's Coming Up Mellie
8. Vermont Is for Lovers, Too
12. We Do Not Touch the First Ladies
13. No Sun on the Horizon
15. Mama Said Knock You Out
18. The Price of Free and Fair Election
Extra: Scandal Character Profile - Who Is Rowan?
Additional information
Duration
19 episodes (13 h 39 min)