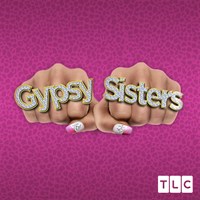 Available on
Xbox One
HoloLens
PC
Mobile device
Xbox 360
Description
The Stanley family is a loud and proud Gypsy clan living in West Virginia. Nettie, matriarch and mom of nine, contends with her sister Mellie, known for her stripping, drinking and fighting; cousin Kayla, who strives to be the perfect gypsy wife; and other siblings and cousins in this outrageous family with its' own set of rules.
Episodes
1. The Name that Started a War
2. Dirty Little Secrets: Exposed!
3. Desperate Times Call for Desperate Measures
4. A Drum, A Rattle, and a Gypsy Battle
5. On the Ranch, Off the Rails!
6. The Call that Changed It All
7. The First Ladies of Bling Take DC!
8. Wildest, Craziest, OMG Moments
Additional information
Duration
8 episodes (5 h 40 min)