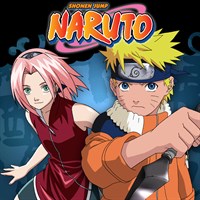 Original price was $39.99, current price $27.99
Original price was $39.99, current price $27.99
Available on
Xbox One
HoloLens
PC
Mobile device
Xbox 360
Description
The Village Hidden in the Leaves is home to the stealthiest ninja in the land. But twelve years earlier, a fearsome Nine-tailed Fox terrorized the village before it was subdued and its spirit sealed within the body of a baby boy. Now that boy, Naruto, has grown up to become a hyperactive ninja-in-training who's more interested in pranks than schoolwork...but Naruto is determined to become the greatest ninja ever!
Episodes
1. Ino Screams! Chubby Paradise!
2. Viva Dojo Challenge! Youth Is All About Passion!
3. The Mysterious Curse of the Haunted Castle
4. The Third Super-Beast!
5. Hot-Blooded Confrontation: Student vs. Sensei
6. Crisis: The Hidden Leaf 11 Gather!
7. The Anbu Gives Up? Naruto's Recollection
10. Multiple Traps! Countdown to Destruction
11. The Top 5 Ninja Battles!
12. Kurenai's Decision: Squad 8 Left Behind
13. Yakumo's Sealed Power
14. Kurenai's Top-Secret Mission: The Promise with the Third Hokage
16. The Supposed Sealed Ability
17. The Weight of the Prized Artifact!
18. The Enemy: Ninja Dropouts
19. The Bewildering Forest
23. Bringing Back Reality
26. Sand Alliance with the Leaf Shinobi
28. The Ultimate Weapon Reborn
Additional information
Genres
Action/Adventure
Anime
Duration
29 episodes (11 h 26 min)