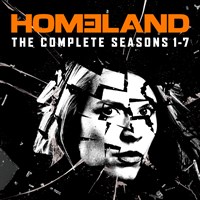 Description
An American soldier who was presumed killed in Iraq returns 10 years after he went missing. But after the joy of his homecoming dies down, suspicions arise as to whether he was really an American hero or if he was part of a sleeper cell planning a terrorist attack.
Episodes
16. State of Independence
39. Trylon And Perisphere
43. From A to B and Back Again
46. There's Something Else Going On
47. 13 Hours in Islamabad
51. The Tradition of Hospitality
53. Why Is This Night Different?
63. The Man in the Basement
81. Lies, Amplifiers, Fucking Twitter
Additional information
Duration
85 episodes (3 days 0 h 51 min)