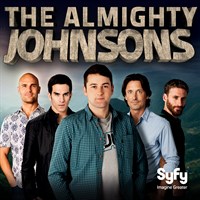 Available on
Xbox One
HoloLens
PC
Mobile device
Xbox 360
Description
The quest to find Frigg continues. Along the way several new and exciting variations will be explored and the youngest brother, Axl, will find himself on a more personal quest: to become Odin, he must first 'become' Odin.
Episodes
1. And Then She Will Come to You
4. Death's Cleansing Embrace
7. Effortless Meanly Coolness
9. Everything Starts with Gaia
10. Magical Fluffy Bunny World
12. You Call This the Real World?
13. Does This Look like Asgard?
Additional information
Duration
13 episodes (9 h 29 min)