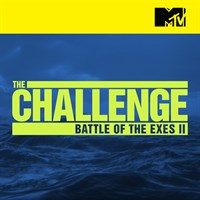 Available on
Xbox One
HoloLens
PC
Mobile device
Xbox 360
Description
Battle of the Exes II takes twenty six of the most infamous former flames, recent splits, and fresh faces from other MTV reality series, to Panama for one of the most explosive Challenge formats yet.
Episodes
2. I Will Always Hate You
5. Love, Sweat, And Tears
7. That's The Way Love Goes
8. You've Lost That Loving Feeling
9. Total Eclipse of the Heart
12. The Greatest Love of All
14. The S#!@ They Should Have Shown
Extra: Battle of the Exes 2: EX-tra Baggage
Extra: Are You The One In The House!
Additional information
Duration
14 episodes (9 h 58 min)