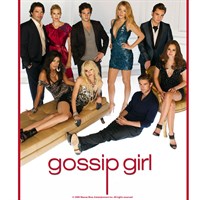 Available on
Xbox One
HoloLens
PC
Mobile device
Xbox 360
Description
Executive produced by Josh Schwartz (Chuck, The O.C.) and Stephanie Savage (The O.C.), and starring an impressive ensemble of young stars, season three of the fashion-forward series enters all-new territory. Serena (Blake Lively) returns from a summer in Europe with a lot on her plate. Who will she turn to for solace? Jenny (Taylor Momsen) is reigning Queen Bee at school, but will others respect her if she refuses to use her influence for bad? Chuck (Ed Westwick) and Blair (Leighton Meester) had a summer of fun, but will their new relationship survive the fall, especially as Blair prepares for New York University, as do Dan (Penn Badgley) and Vanessa (Jessica Szohr)? And how will Nate (Chace Crawford) fit into things with his new girlfriend, Bree (recurring guest star JoAnna Garcia), on his arm? Other guest stars include Michelle Trachtenberg, Sebastian Stan, Hilary Duff, Chris Riggi, Tyra Banks and a musical performance by Sonic Youth. Kelly Rutherford and Matthew Settle also star.
Episodes
7. How to Succeed in Bassness
8. The Grandfather: Part II
9. They Shoot Humphrey's, Don't They?
10. The Last Days of Disco Stick!
11. The Treasure of Serena Madre
15. The Sixteen Year Old Virgin
16. The Empire Strikes Jack
18. The Unblairable Lightness of Being
20. It's a Dad, Dad, Dad, Dad World
21. Ex-Husbands and Wives
22. Last Tango, Then Paris
Additional information
Duration
22 episodes (15 h 31 min)