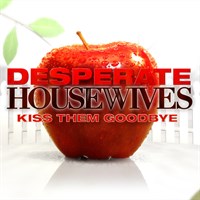 Description
All new Sundays 9/8c on ABC. The lives of the Housewives of Wisteria Lane aren't always what they seem. Enjoy all the juicy drama, fiery passion and hot gossip as these Housewives find themselves entangled in intrigue, temptation and…lots of dirty laundry.
Episodes
1. Secrets That I Never Want To Know
3. Watch While I Revise the World
10. What's To Discuss, Old Friend
11. Who Can Say What's True?
12. What's the Good of Being Good
13. Is This What You Call Love?
19. With So Little to Be Sure Of
Additional information
Duration
23 episodes (16 h 32 min)