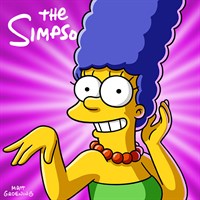 Available on
Xbox One
HoloLens
PC
Mobile device
Xbox 360
Description
Bart sells his soul but gets it back. Homer gets too fat to work. We finally meet Homer's mother! And if you need any more convincing, Stop the Planet of the Apes, I want to get off!
Episodes
1. Who Shot Mr. Burns? Part II
6. Treehouse of Horror VI
9. Sideshow Bob's Last Gleamings
10. 138th Episode Spectacular
14. Scenes from the Class Struggle in Springfield
18. The Day the Violence Died
21. 22 Short Films About Springfield
22. Raging Abe Simpson and His Grumbling Grandson in "the Curse of the Flying Hellfish"
23. Much Apu About Nothing
Additional information
Duration
25 episodes (9 h 31 min)