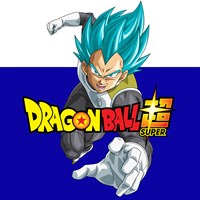 Available on
Xbox One
HoloLens
PC
Mobile device
Xbox 360
Description
Goku and his friends are back and finally have time to live normal lives. But when a new, powerful being shows up, their peaceful home is threatened again. Can they defeat Beerus, the God of Destruction? And what of this Super Saiyan God he seeks?
Episodes
1. The Earth Explodes?! The Deciding Kamehameha
2. The God of Destruction from Universe 6 - His Name Is Champa
3. The Martial Arts Match Has Been Decided! The Team Captain Is Stronger Than Goku
4. A Review Before the 'Martial Arts Match' - Who Are the Last Two Members?!
5. Off to Zuno Sama's! Find Out Where Super Dragon Balls Are!
6. The Match Begins! Let's All Go to the Nameless Planet!
7. Behold, Universe 6! This Is the Super Saiyan? Son Goku!
8. Piccolo Vs. Frost - Put It All on the Special Beam Cannon!
9. Turn Rage into Strength! Vegeta's Full-On Battle
10. An Unexpected Desperate Battle! Vegeta's Furious Explosion!
11. Don't Forget Your Saiyan Pride! Vegeta Vs the Saiyan of Universe 6
12. The Ultimate Warrior of Universe 6! Assassin Hit Appears!!
13. The Advanced 'Time-Skip' Fights Back?! Will It Come Forth? Goku's New Technique!
Additional information
Age rating
Genres
Action/Adventure
Anime
Duration
13 episodes (4 h 54 min)